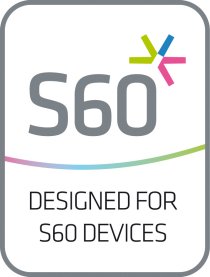 I've not posted on this blog for a while, but that does not mean that I haven't been on the usual quest for all things gadgety and last gen. My most recent acquisition is a Tapwave Zodiac 2, fast becoming one of my all-time favourite toys, particularly once it has been pimped and loaded up with games and software. My must-have accessory? The PalmOne WiFi SD card enables access to the internet and email. If only modern PDAs were as beautifully constructed and had dual SD slots!
The motivation for this post, however, is that I think it is time to explore pastures new. As you can see, I am largely biased towards Windows CE devices in their Handheld PC, CE.Net and Windows Mobile incarnations, with some interest in Palm as well. If, however, you look at the raw number of devices out there, the dominant OS is none of the above – it is Symbian, or more specifically the Series 60 incarnation.
A friend of mine recently upgraded his phone from a HTC Alpine (it is coming my way for a tweak, so stay tuned…) which he absolutely hates because of its propensity for crashing, and his new mobile is a Nokia N95. I often get asked about PDAs in general, but must admit that my experience with Nokia devices ends with Series 40, and my last "dumb" phone, a 6230.
Series 60 is currently up to 3rd Edition Feature Pack 1, and the N95 is the jewel in the crown at the moment, although shortly to be overtaken by the N81(s) and N95 8GB. This constant "upgrading" is a feature of the business model of mobile phone companies, as compared to say PDA manufacturers, and ensures that customers continually pay for the latest and greatest.
So, in terms of pastures new, I am therefore going to explore series 60 by getting hold of an older phone. I haven't decided yet whether to go for a 1st or 2nd Edition device, or which feature pack would be most appropriate, but something from 2003 would appeal to me basically so I can compare it to my amazing
Motorola MPx200
which dates from that era. Is it equally easy to modernize? It will also give me a chance to see how the Symbian and Series 60 operating system works.